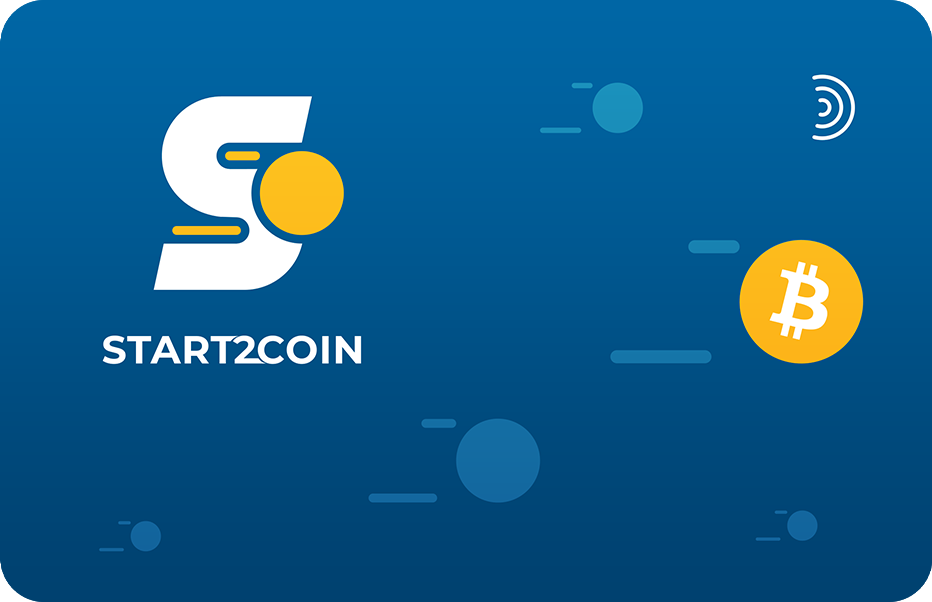 START2COIN
A SERVICE NEAR YOU
All you have to do is go to the nearest point of sale that offers the Start2Coin service such as tobacconists, presses, telephone and food stores. There you will be able to buy the Start2Coin card which will allow you to both buy and store your Bitcoins securely.
Indeed, the Start2Coin-Tangem card is a storage medium for your Bitcoins which contains a secure chip and acts as a wallet. (Terms of use of the Start2Coin-Tangem card).
Stores locator
What is the Start2Coin card?
As soon as you have the Start2Coin card, available at retail stores such as tobacconists, presses, telephone and food stores for CHF 29.90, you can immediately make a first load. The Bitcoins will be immediately transferred to your card.

Once the NFC feature has been activated on your mobile phone, the Tangem mobile application will allow you to consult the Bitcoins balance of your Start2Coin card and to transfer Bitcoins to another Bitcoin wallet. (Instructions for use of the Tangem app).
If you have any questions, we invite you to consult our FAQ.
The easiest way to buy Bitcoins